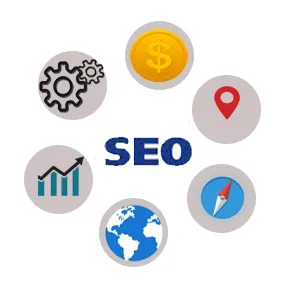 The Search Engine Optimization Services are playing greater roles as they are basically used for increasing the quality and quantity of the traffic on your website. In simple term if you want to understand SEO means it improves your ranking visibility across different search engines.
Presently, there are three types of the SEO Services like On-Page SEO, Off-Page SEO and the Technical SEO. Our company is all the three types of the SEO Services. If we elaborate, then the On Page SEO Services are mainly usedfor the optimization of page elements that are affecting the ranking. The Off Page SEO Services is mainly used for optimization of the elements that are not related to the page. The Technical SEO is mainly used for the analysis of the factors that are affecting the page ranking.
In our company, we have SEO experts that possess great expertise in all the types of SEO. The SEO performed in an appropriate manner is always beneficial for the customer and the positive results are visible in a small time interval.We provide the different type of SEO packages which can be chosen as per the requirements and we are the leading SEO Service Provider in Ahmedabad, Gandhinagar, Rajkot, Surat, Vadodara, etc.
The complete solution related to all the types of the SEO service is provided at a user friendly price.