The Social Media Optimization is a technique of digital marketing which helps to improve the presence of business on internet which helps to grow and manage the organization presence on the internet amongst the customers. The SMO helps to improve the services and new product awareness by connecting with the customers in a strong manner. Besides, this it also plays important roles in improving the branding and visibility by reaching more audiences.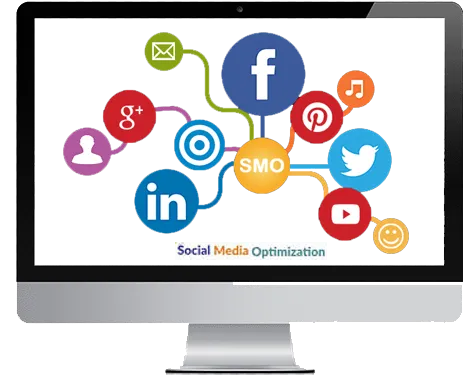 The other benefits of these SMO are- It helps to establish a communication channel between an organisation and its customers, It can easily target the audience, the conversion rate are higher, marketing cost is budget friendly, the branding can be improved to a great extent if the SMO is performed accurately using latest techniques.
We are providing the SMO Services in India for so many years and had achieved great expertise in providing these services. So, if you want to take such services you can communicate us and we have so many success stories and you can become part of them.